TOP
August 9, 2019 | Robin Black
Beautiful Bourboulenc
We are pleased to announce the release of our 2018 Bourboulenc!
Technical notes: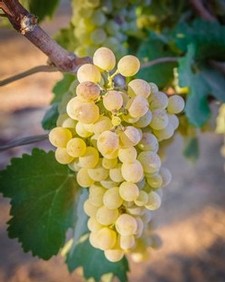 Harvest date – September 21, 2018 (last varietal harvested)
Brix at Harvest – 23 – Absolutely beautiful fruit!
Date of Bottling - January 18, 2019
Cases Produced – 386 cases
Alcohol – 13.5%

In a year notable for its lack of extremes—no heat spikes, no flooding, and no extended drought conditions—the 2018 vintage was a stellar one for the Lodi region, and it really shows in our second-ever bottling of the rare Rhȏne variety Bourboulenc, grown on our estate in the Mokelumne River AVA. Acquiesce was the first U.S. winery to release a single-variety Bourboulenc, and we think our sophomore effort is even better. It's a high-yielding, hardy grape that thrives on heat and sunshine—something we have plenty of in Lodi!
How did we make this vintage? For starters, all our estate fruit is certified under the Lodi Rules for sustainable winemaking. How we grow the grapes for our wine is as important as how we make the wine itself, because without quality fruit you cannot have great wine.
The fruit was hand-picked in early morning and whole cluster-pressed; as with all our wines, the grapes were cold-fermented in stainless steel tanks to allow maximum expression of the fruit flavors and has no residual sugar, which means this wine is crisp and dry. It does not undergo malolactic fermentation.
While this variety has been prized in Southern Rhône, Provence and Languedoc for centuries for its balanced acidity and citrus flavors, it really shines in our Lodi terroir: aromas of white flowers and spice lead to bright citrus flavors in the glass, with hints of fresh herbs, a supporting minerality, and a lingering honeyed finish. Bourboulenc is a primary component of several blends in southern France (Bandol Blanc, anyone?), and it's a key variety in our own new Ingénue blend, but it's a real standout as a varietal bottling. Rarely, if ever can it be found bottled as a single varietal. While this wine is delicious all by itself, it's also a food-friendly wine that pairs well with seafood, pastas and risottos with a cream sauce, and even with spicy food. As we worked on this writeup we decided to pair it with a leek risotto and seared scallops, and it was a winning (and delicious!) combination.
Like all the wines Acquiesce makes, it is exceptionally well-suited in general for the lighter California (and West Coast) cuisine. Our Bourboulenc recently won a gold medal at the 2019 International Women's Wine Competition, earning its place alongside all our other gold medal winners.
It's available to wine club members and in our tasting room beginning August 15, with a $28 retail price. It joins our tasting room lineup on the 15th as well, so stop by and discover this exciting new wine for yourself!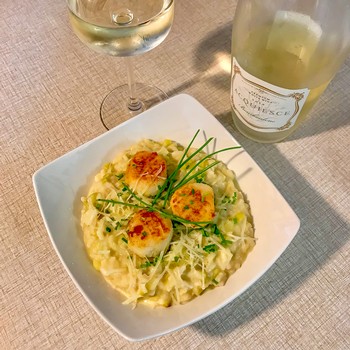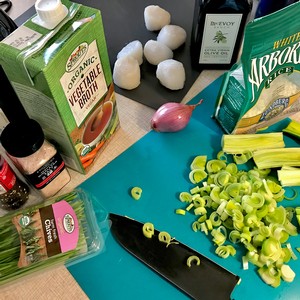 Comments
Commenting has been turned off.