TOP

April 30, 2013 | Sue Tipton
Finally Time in Châteauneuf du Pape, France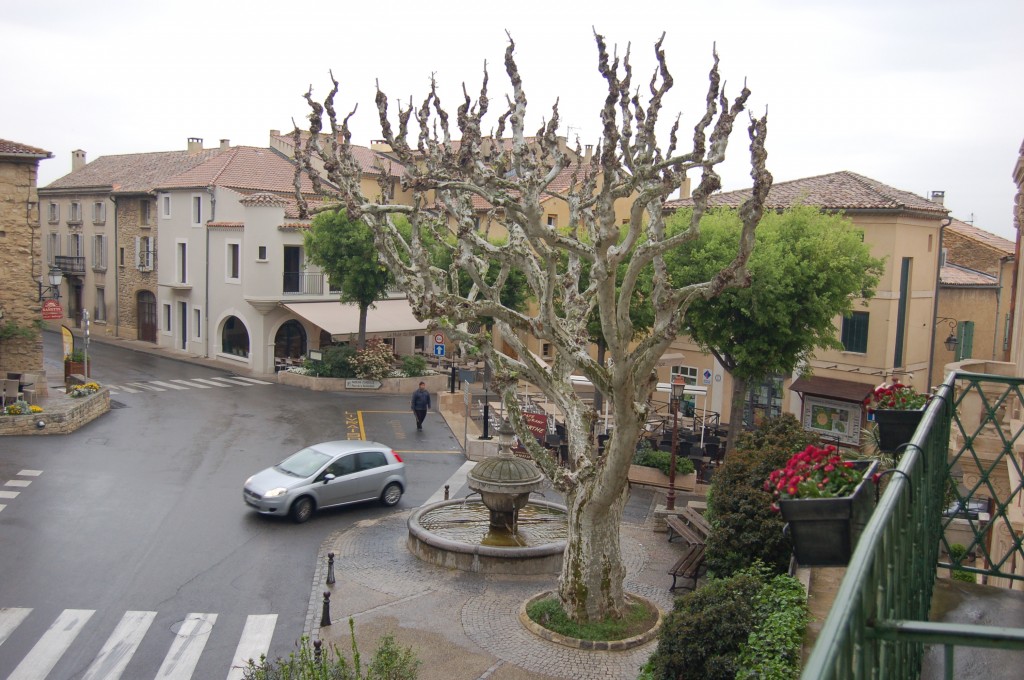 We arrived on Thursday afternoon after years of dreaming about this vacation. When I set about planting Rhone white grape varietals in the 4 acre vineyard behind our century old barn, I found the most exotic expressions of fruit came from the Châteauneuf du Pape region of France. Visiting this historic place was a dream come true . . .
We were warmly greeted by Andre at La Mere Germaine, which first opened in 1922 by Madame Germaine Vion, the chef at the Élysée Palace at the beginning of the 20th century. The hotel has lovely views, front and back, and our balcony overlooked the small downtown area. Andre was wonderful and the food at La Mere Germaine was the best we had while in France. The rooms were typical of a century old building, but we didn't spend much time in the room. http://www.lameregermaine.fr/index.html
We walked to the top of the town which was built in 1094, to the New Pope's Chateau, a former summer home of the Pope who resided in Avignon, France. The Chateau is now a ruin today. But the sights of the vineyards, the Rhone River and the town, made the walk up the steep hill worthwhile. The Pope lived here during the Avignon Papacy from the period 1309 to 1376. During these years, seven successive popes resided in Avignon, in modern-day France, rather than in Rome.
But the reason we were there was for the grapes and the wine . . .
Comments
Commenting has been turned off.