TOP

June 9, 2016 | Sue Tipton
Fun Filled Spring and Looking Forward to Summer!
Rodney and I spent last weekend, both Saturday and Sunday in beautiful Monterey pouring at the Monterey Wine Festival.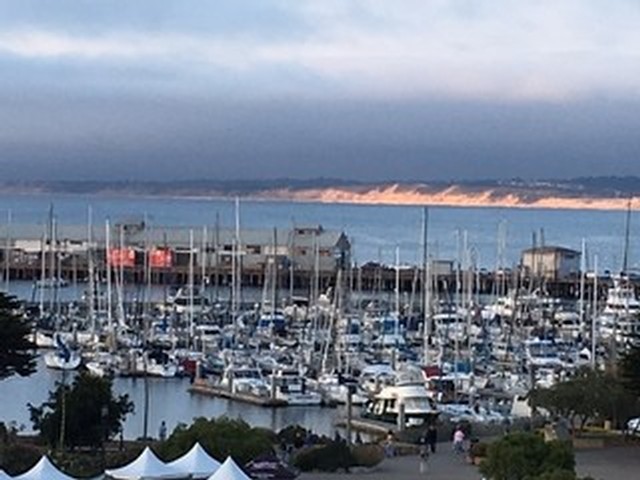 The weather cooperated nicely with cool breezes and delightfully bright sunshine. We had a great time with the visitors as this was a knowledgeable and enthusiastic crowd.
Attending wineries from Lodi were all under the same tent and as a region we were very well received. Many folks commented that the Lodi wines were their favorites of the festival and that they would be planning a Lodi wine tour soon. It's always gratifying to introduce enthusiasts to the Lodi wine region, our wines and the welcoming, knowledgeable people staffing the tasting rooms.
We enjoyed a lovely dinner at Montrio Bistro in downtown Montery and enjoyed a very interesting appetizer of popcorn and duck confit.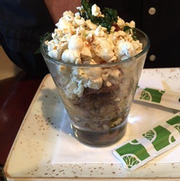 Service and vibe at this restaurant is excellent and if you're ever in the area we recommend it. I recommend the popcorn appetizer with Roussane, Viognier or Belle Blanc for sure.
On Sunday morning we awoke to a really nice surprise in my inbox with a message from Sunset Magazine International wine competition letting me know my 2015 Grenache Blanc achieved the Best of Class Gold status! Needless to say I was energized for the day ahead.
More good news arrived yesterday - the California Commercial Wine Competition awarded us The Best Viognier in California - 98 pts Double Gold for our 2015 Viognier! Wow!
So the spring has been exciting and enjoyable highlighted by the time we got to spend with our club member family over the 3 weekend pickup open houses we started this year. We were definitely able to spend more quality time with folks which for us, is what the event is all about.
All new plantings are off to a really good start and I'm looking forward to seeing them through this summer and into next year when we will make some more interesting wines.
On a closing note, I want to share a great recipe from Serious Eats, (one of Rodney's favorite food sites)
http://www.seriouseats.com/
Frozen White Wine Yogurt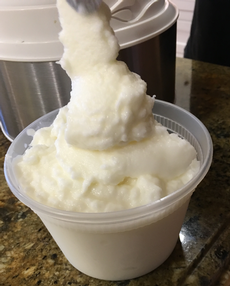 Ingredients
2 cups full-fat Greek yogurt, cold
3/4 cup sugar
3/4 cup dry white wine, cold
Lemon juice, to taste
Salt, to taste
Directions
In a large bowl, whisk yogurt and sugar together until sugar is dissolved. Stir in wine with lemon juice and salt to taste (start with 1/4 teaspoon of each).
Transfer to an ice cream maker and churn according to manufacturer's instructions. Serve immediately for soft serve, or freeze 2 to 3 hours for a firmer consistency.
We used our 2015 Viognier and if you choose one of the others, please share with us here.
Thanks for reading and happy wine tasting !
Comments
Commenting has been turned off.