TOP
August 23, 2019 | Robin Black
Our Vineyard Tours Are Back Just in Time for Harvest!
Join us for an Educational Harvest Vineyard and Winery Tour highlighting our estate vineyard and winemaking practices following the Lodi Rules Sustainable Farming Program on either Saturday, September 14th or Saturday, September 21st at 9:30 AM.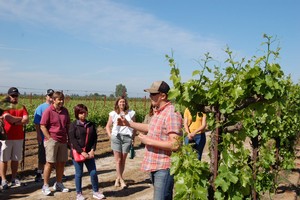 This is an ideal time of year to visit us for a vineyard tour, since you'll get to experience the grapes themselves right out in the vineyard.
Participants will walk the vineyard with Rodney Tipton, gaining an understanding of trellising, pruning, tying, maintaining shade canopy and seeing how our irrigation program works, to name a few.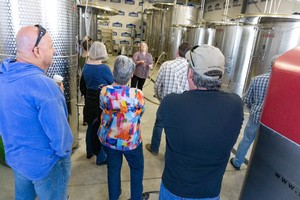 The vineyard tour will be followed by an overview of the winemaking process by winemaker Susan Tipton. Learn how to check grapes for ripeness and follow our grapes from the vineyard to the glass. Taste the grapes directly from the vine, and then try freshly pressed grape juice from the tank! Discover how our wines taste along multiple steps in their journey to the bottle and learn just how they got there.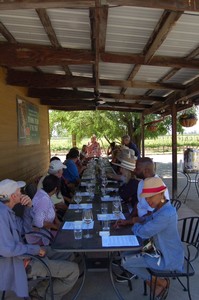 Next up will be a tasting of our fall lineup of white wines each paired with small bites, and ending with a box lunch from the Lodi Airport Cafe on our patio.
Bring a hat or sunscreen and comfortable walking shoes (that don't mind getting a little dusty).
Limited to 20 guests.
Cost for tour, tasting, and lunch:
$35 per person - $25 per person for Acquiesce Wine Club Members - SOLD OUT!
RSVP here to be added to the waitlist.
ACQUIESCE WINERY
209-333-6102
Comments
Commenting has been turned off.