TOP

December 13, 2016 | Sue Tipton
So it's the 2016 Holiday Season!
So it's the 2016 Holiday Season!
This time of year brings warm and happy feelings for me in so many ways. Of course, joyful time spent with our 3 sons, daughter in-laws and 3 granddaughters are highlights and in addition, I am comforted by the fact that our wines are peacefully resting in the their stainless steel tanks awaiting bottling in the New Year.
Although the tasting room is closed due to having sold out of last year's vintage, we have been busy racking and fining the wines, gathering materials for bottling and in the coming weeks we will take care of the final filtering before bottling day.
I am a bit more excited about bottling this year because as I am sure you're aware, the shape of my bottle is unique and our mobile bottler has always been less than excited to run them through his bottling line. Lots of special set up on his part as well as additional hands to try and keep them form tipping over during the process. Not exactly the picture of efficiency but this year, he has come up with specially designed tooling and we agreed to invest so that we can experience the same smooth operation as the wineries with "normal bottles." Stay tuned and we'll post a video! Bottling begins the 20th of January.
Post bottling we will again begin preparing to open the tasting room and planning the spring release. I am really pleased with how this vintage is coming along across all varietals and expect them to age really well.
Aging Acquiesce Wines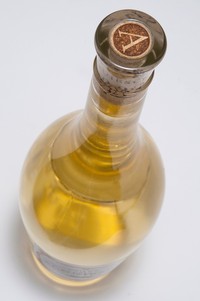 Many of us can't exactly wait too long to enjoy these wines but for those of us who enjoy the changes that an aged wine can bring, I wanted to shed some light on our wines and aging. I often get questions about white wines and their ability to age well with many believing it is a practice reserved for red wines.
How a wine ages depends on many factors beginning in the vineyard and carrying through the winemaking approach considering structure, acidity, and residual sugar to name a few. My aim is to make wines that are enjoyable early on AND that will develop nice complexity over the next 5 years.
Some of you may have tasted different vintages of the same varietals in the tasting room this year and we made it a point to pay attention to your observations. While it seems a slight majority enjoy the older vintages, many preferred the brighter acidity with more pronounced fruit notes in the younger wines. I am very pleased as this is the aim of my winemaking approach.
Do I need a wine cooler or cellar to properly age Acquiesce wines?
Of course, ideal conditions or close to it, can be achieved with either a wine cooler or cellar but if you want to lay these wines down for a couple of years, a cool dark area of the house such as a hall closet will do the trick. In addition to cool and dark, consistent temperature is key. Large temperature swings are a negative so the location should be away from heat sources.
If you are aging some of my wines now or do so in the future I would most appreciate hearing about your experience.
Wine Club Waiting List
With a strong crop, we have more finished wine than ever before and we will be opening the club to folks on the waiting list! I'm so happy to expand the family and getting to know you all. With the newly planted vineyard being ready for harvest this coming Fall, we will be able to open the club to more folks and maybe even stay open through the holidays!
While this blog is a bit shorter than most, I want all who enjoy the Acquiesce experience to know you are very much appreciated and I really look forward to seeing you again beginning in March with an all new vintage and hopefully a few aged wine comparisons as well.
Rodney and I are off to enjoy time with the family and we wish you all the very best for the holidays and for 2017!!
Little Secrets
Wine club members should be receiving a holiday surprise in the coming days
We have a couple of new additions to be unveiled in March
Love This Recipe Pairing with our Grenache Blanc!
MUSHROOM, HERB & GRUYERE CHEESE MINI TURNOVERS
Serves: 32
INGREDIENTS
1 tbsp olive oil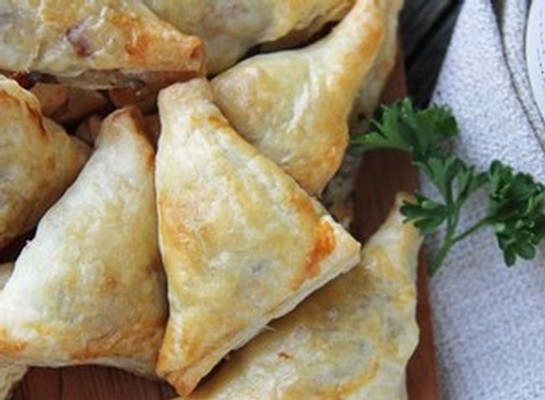 1 tbsp butter
2 cups finely chopped Cremini mushrooms
1 onion, chopped finely
¾ tsp dried thyme
¾ tsp dried rosemary
salt & fresh ground pepper to taste
2 tbsp flour
½ cup heavy cream
3 tbsp Acquiesce Grenache Blanc
⅓ cup shredded Gruyere cheese
2 sheets of puff pastry, thawed (12x12 inches)
1 egg + 1 tbsp water whisked together
INSTRUCTIONS
Preheat your oven to 400 degrees. Line 2 baking sheets with parchment paper. Set aside.
In a skillet, heat up the olive oil and butter. Add the chopped onion and saute for about 1 minute. Add the chopped mushrooms, thyme, rosemary and salt & pepper. Cook until the onions and mushrooms are tender and there is no moisture left from the mushrooms. Then stir in the flour and cook for 1 minute. Stir in the Grenache Blanc and cream. Remove from the heat, and stir in the Gruyere cheese. Set aside.
On your counter, lay out the puff pastry with the parchment paper it came with still attached. Using a pizza cutter cutter, cut the pastry into 16 pieces. Scoop about 1 tbsp of the mushroom mixture into the centre of the dough (do not overfill or they will leak). Then fold the dough in half and press the edges to seal them. Place the mini turnovers onto your prepared baking sheet, at least 1 inch apart. Brush the sealed edges and tops of the turnovers with the egg mixture. Repeat the above with the other puff pastry sheet and remaining mushroom mixture.
Bake each tray for about 15 minutes, or until the tops are golden brown.
Comments
Commenting has been turned off.