TOP
June 11, 2020 | Robin Black
Somm Thursday, Episode 6 - Norma and Guest Suzanne Ledbetter Discuss Clairette Blanche and Charcuterie!
Norma is joined for this week's Somm Thursday by Suzanne Ledbetter, food writer for San Joaquin Magazine and the blogger behind Fine Foodie Philanthropist to discuss pairing Acquiesce Clairette Blanche with a charucterie board, and just what goes into assembling a great charcuterie board.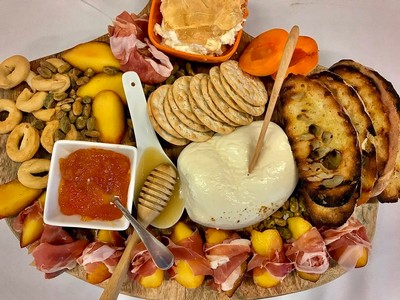 And don't forget: Do you have any questions for Norma? Send an email to somm@av-wine.com and let us know--we just might feature it on a future Somm Thursday!
Comments
Commenting has been turned off.