TOP

June 7, 2013 | Sue Tipton
The Winemakers of Châteauneuf du Pape
Doug, our English speaking tour guide picked us up from our hotel in CDP. We outlined the mission for him — we'd like to tour wineries in the area that craft beautiful white wines. This proved to be a challenge for Doug, since only 20% of the wines in CDP are white . . . but he came through for us!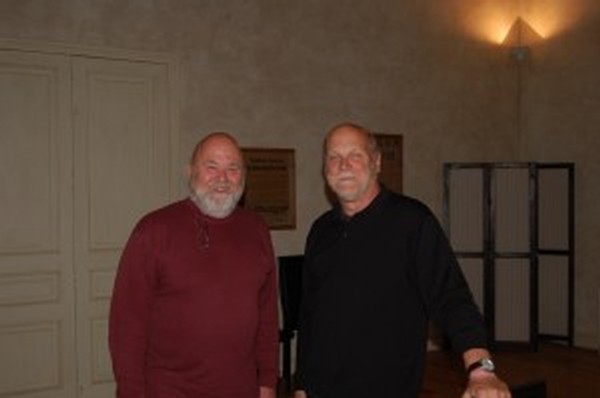 My husband Rodney with our tour guide Doug
Doug, a retired Boeing engineer left Seattle 8 years ago for a vineyard and winery in CDP. Newly retired, Doug felt the lows of the recession of the past few years and had to sell his vineyard. He's now a necogiant, a wine merchant who buys wine from winemakers and sells it under his label. And, he gives tours to the English and Americans looking for a true CDP experience.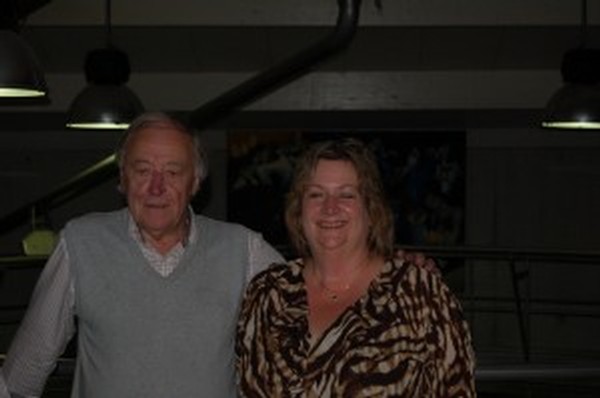 Walter McKinlay and I at Domaine de Mourchon
Our first stop was Domaine de Mourchon and Walter McKinlay. Walter is from Scotland and is doing wonderful things with the grapes of the region. Every wine was delightful, white, rose and red . . .great Chateauneuf du Pape style. His expertly designed winery is based on the gravity fed system, with grapes going in at the top and bottles shipped out from the bottom floor.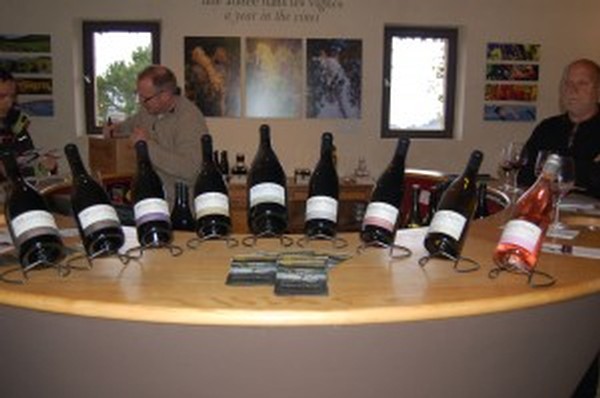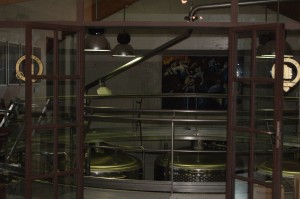 After a tour with Walter, we visited several co-operative wineries, where growers and winemakers get together to create a branded wine. It was here that we saw locals filling up old milk jugs with wine . . .for only a couple euros per container and it was good wine!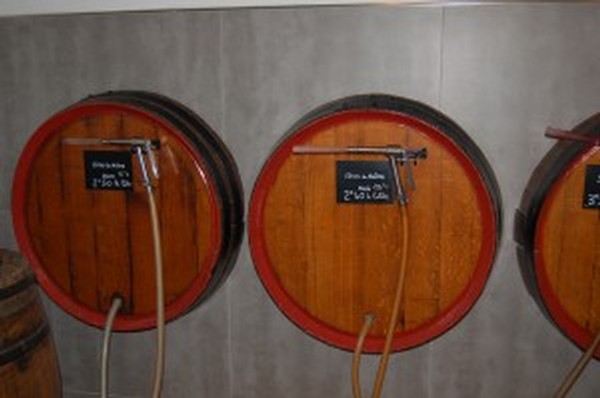 Filler up at the Co-op
Lunch in a small cafe in the wine town of Gigondas was just amazing. The day would have been complete, but there were more wineries to see . . .
Comments
Commenting has been turned off.