TOP
Going For The Gold!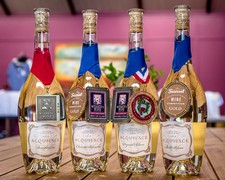 Included are 4 Double Gold and Gold winning wines in this special white wine package.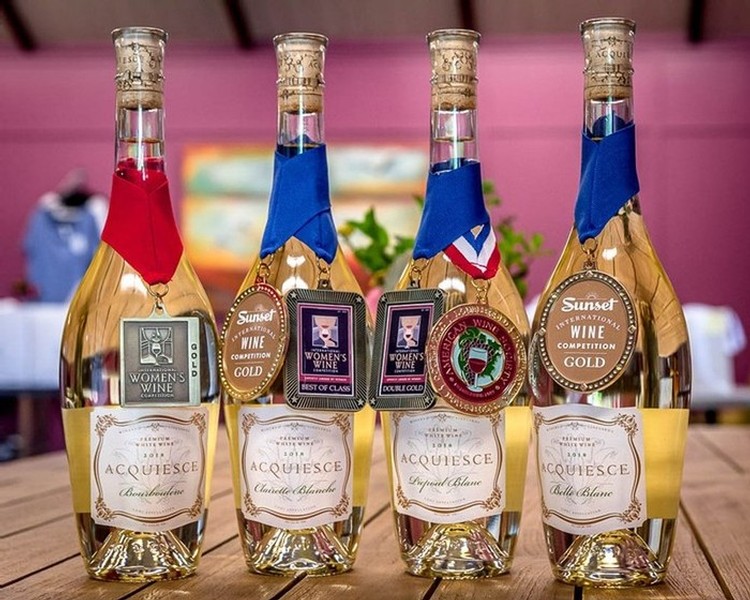 2018 Picpoul Blanc - Double Gold Medal International Women's Wine Competition 2019 We have one of few plantings in the U.S. of this MOST interesting grape! Literally translating to "lip stinger" this wine is fresh with apple/pear aroma with lemon/citrus and faint violet scents; lean yet refreshingly crisp, light feeling, silky/fine textured qualities on palate.
2018 Clairette Blanche - Best of Class Double Gold Medal International Women's Wine Competition 2019 Very rare varietal in California, this grape has been grown since the 1500's in France. Great grapefruit, floral, fennel and mineral aromas; the mouth feel is medium-full, fairly dense with an emphatically dry, mineral focused middle and finish. Great with Vietnamese spring rolls, scallops and a myriad of cheeses.
2018 Bourboulenc - Gold Medal International Women's Wine Competition 2019 We are the first winery in the U.S. to release this varietal that has been grown in France for hundreds of years. Great acidity, with honeycomb and hints of white pepper on the nose, citrus flavors of orange and key lime with a great minerality and a lovely finish.
2018 Belle Blanc - Gold Medal Sunset Magazine's International Wine Competition 2019 Our homage to a white Chateauneuf du Pape, this wine has aromas of pear, honeysuckle and gardenia which give way to a long, dry finish. A balanced blend of Grenache Blanc, Roussanne & Viognier, this wine pairs well with salads, pork and chicken and more.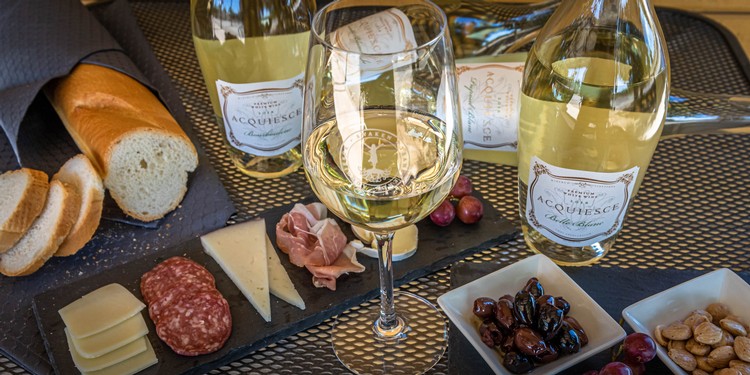 Product Reviews
Shannon Holbrook
(Jun 16, 2020 at 9:42 AM)
Got 4 gold medalist wines in the mail. Hard to not dive right in a drink them all in a flurry of wonderful wine. Started with the Picpoul. Dry and lean yet tasty and crisp. These gold medalist will be my summertime solace as I sip and shelter in place or just. SIP!
Sal aiello
(Aug 12, 2020 at 8:47 AM)
We really enjoy these wines and will be members for a long time to come. Thank you