TOP
Grenache Rosé Holiday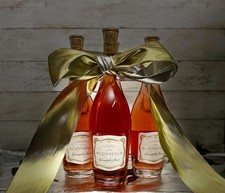 DOUBLE GOLD Medal!
2020 International Women's Wine Competition
GOLD MEDAL – 2020 San Francisco International Wine Competition
Totally Provençal style with a salmon hue, this rosé has hints of strawberry and watermelon with a refreshing crisp mouth feel. Delicious on its own, this wine pairs with almost any food.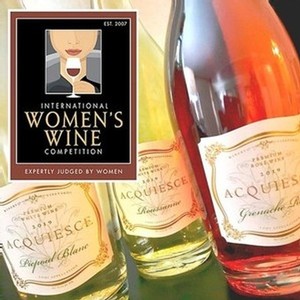 Product Reviews
Lori
(Nov 21, 2020 at 12:05 PM)
All of the wines are outstanding, however, the Grenache Rose is one of my favorite Acquiesce wines!
Barbara
(Nov 26, 2020 at 9:03 AM)
As Rose's go this is my favorite. All of their whites are excellent too!
Betty Botts
(Nov 26, 2020 at 9:30 AM)
The BEST Rose on the planet -- ok MAYBE some Portuguese competition, but STILL....BEST! Sue fashions wine with incredible care-ANY wines in HER hands are magnificent and we are so grateful to continue our relationship from the early days of the winery. CHEERS!
Tonya D
(Dec 4, 2020 at 9:34 AM)
Had 6 bottles of the Rose shipped to CO for Thanksgiving. Everyone loves it, I should have ordered more!!!